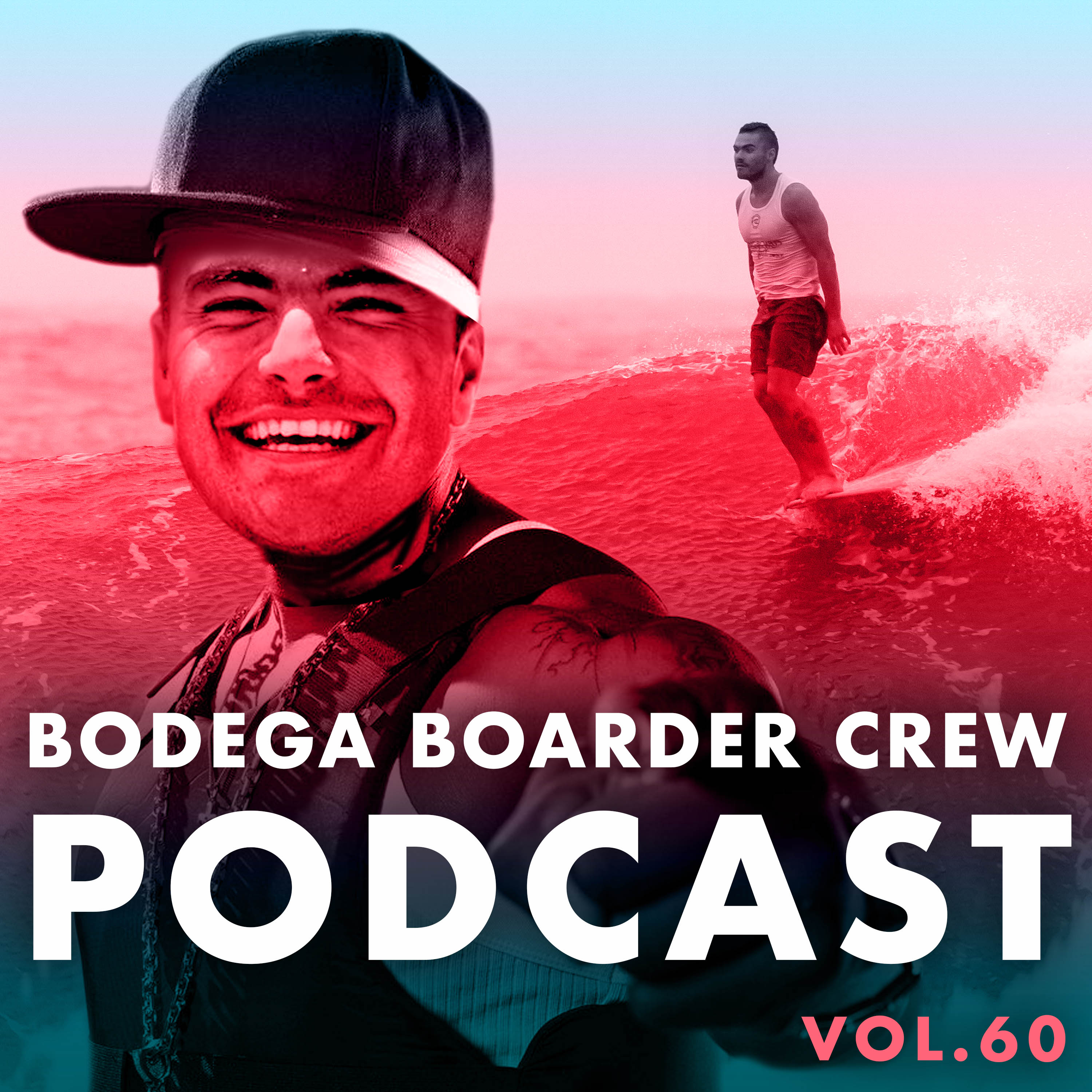 What up yo! Time for a double dose of interview flava. First up to bat we got our homie David Arganda (@veedster) dropping some knowledge about yoga, competitive surfing and the San Diego scene. Next up is surfer & activist Sarah Brady (@sarahhbrady) politicking about the San O Surf Club, the power plant and how you can get involved to help. Lastly we got some short takes featuring @byronbaysurffestival, @cj_nelson and @robotsfrom. We are taking this episode from the island of Jamaica all the way to the streets of NYC ska. So make sure to get those speakers primed for some rocksteady action.
Make sure to check us out at https://www.instagram.com/bodegaboardercrew/
Collection available here http://www.bodegaboardercrewstore.com
Sticker packs via bodegaboardergrew@gmail.com
No need to bust a craze on some waves...there's always more during the next swell.
TRACKS PLAYED THIS EPISODE
1. Gone to Negril - Athea & Donna
2. Draw Your Brakes - Scotty
3. How I Could Just Kill a Man - Cypress Hill
4. Mistake - Gregory Isaacs
5. Skylarking - Horace Andy
6. Jah Jah Ah Natty Dread - Lee "Scratch" Perry
7. Dub From the Roots - King Tubby
8. Perfidia- Phyllis Dillon
9. You Don't Need Me - The Melodians
10. Conscience a Bother Them (Original) - Clint Eastwood
11. Cus Cus - Horace Andy
12. Wall Street - Jackie Mitto
13. Aitken's Boogie - Laurel Aitken
14. King of Ska - Desmond Dekker
15. You're Too Bad - Jackie Opel
16. Texas Hold-Up - King Tubby 
17. President Kennedy - The Skatalites
18. Rat Race - The Specials
19. Satanic Debris - Mephiskapheles
20.. Get a Grip - Agent 99
Merch available here http://www.bodegaboardercrewstore.com
and follow us on Instagram https://www.instagram.com/bodegaboardercrew/
David Arganda Links
https://www.youtube.com/watch?v=6SrwtztEtuM
https://www.youtube.com/watch?v=ERTbPvt73kI
https://www.youtube.com/watch?v=r0anH_IDICg
Sarah Brady Links
https://sarahhbrady.com/activism
Kassia Meador's Definitive Guide to Longboarding (get 20% off using the link below)
https://courses.theinertia.com/kassia-meador-definitive-guide-to-longboarding-bundle/mgd7e 
SHORT TAKES:
Byron Bay Surf Festival 2020
Awoke featuring CJ Nelson
Catfish by Robots From
Jetty Blue 100s Trailer