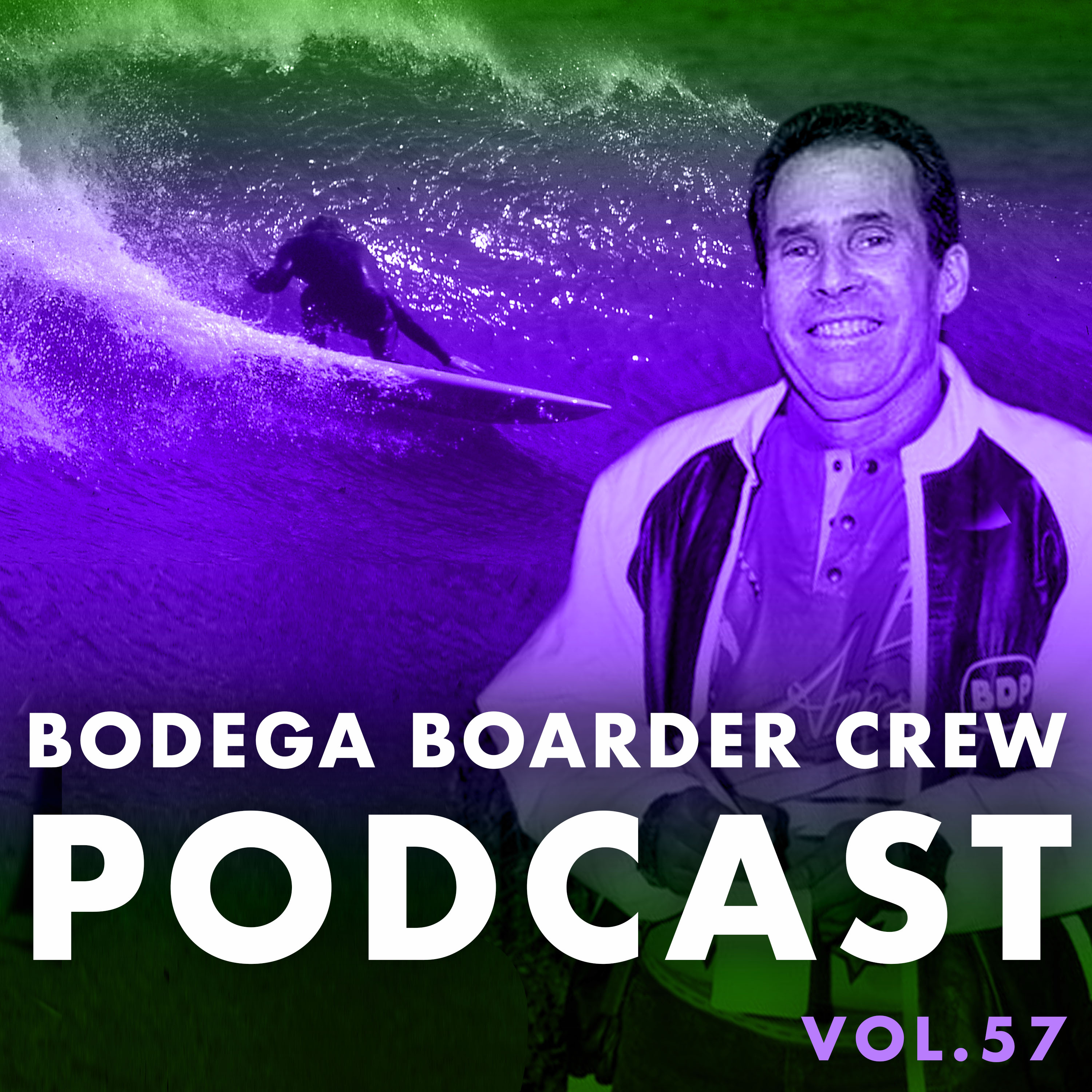 Now part of the Yew Podcast Network
What up fam, we're back after a lil hibernation spell. Coming through with a banger of an episode featuring Duncan Campbell (@bonzer_front) of bonzer fame. We politic about moving to the North Shore, the first bonzers they made, the principles behind them and how they have been received over the years. We also get to hear from the commish Devon Howard (@devon_howard) about the first stop of the @WSL longboard tour and where it is going. Lastly we wrap up with some short takes having to do with @huddaddy, @grantnoble_ and a clip the crew @sanonofresurfco put together. This episode we also take a departure from the usual boom bap and give you some trippier flavas so enjoy homies. 
Make sure to check us out at https://www.instagram.com/bodegaboardercrew/
Collection available here http://www.bodegaboardercrewstore.com
Sticker packs via bodegaboardergrew@gmail.com
No need to bust a craze on some waves...there's always more during the next swell.
TRACKS PLAYED THIS EPISODE
1. Round - Public Image Limited
2. Get Behind the Mule - Tom Waits 
3. Here They Come (2017 Remaster) - Ten Years After
4. Taking Chances - Sharon Van Etten
5. Only You - Portishead
6. Listen To My Shells - Sandys
7. 28 Days (Mono Single Mix) - The Kinks
8. This Must Be the Place (Naive Melody) - Talking Heads
9. Space Song - Beach House
10. All Of My Thoughts - Spiritualized
11. Grow Fins - Captain Beefheart
12. The Trip - Donovan
13. Moonage Daydream - David Bowie
14. Happiness Is a Warm Gun - The Breeders
15. Squares - Beta Band
16. Calfskin Smack - Cocteau Twins
17. Black Milk - Massive Attack
18. Sad Case - El Vy
Merch available here http://www.bodegaboardercrewstore.com
and follow us on Instagram https://www.instagram.com/bodegaboardercrew/
Duncan Campbell Links
https://bonzer5.com/cb-podcast/
Kassia Meador's Definitive Guide to Longboarding (get 20% off using the link below)
https://courses.theinertia.com/kassia-meador-definitive-guide-to-longboarding-bundle/mgd7e 
SHORT TAKES:
Micro Blackies by Untitled.work
Salvador | The Sound of Change
Beach Burnout from San Onofre Surf Company
https://www.instagram.com/p/B8zpUr8HeJX/
Jetty Blue 100s Trailer