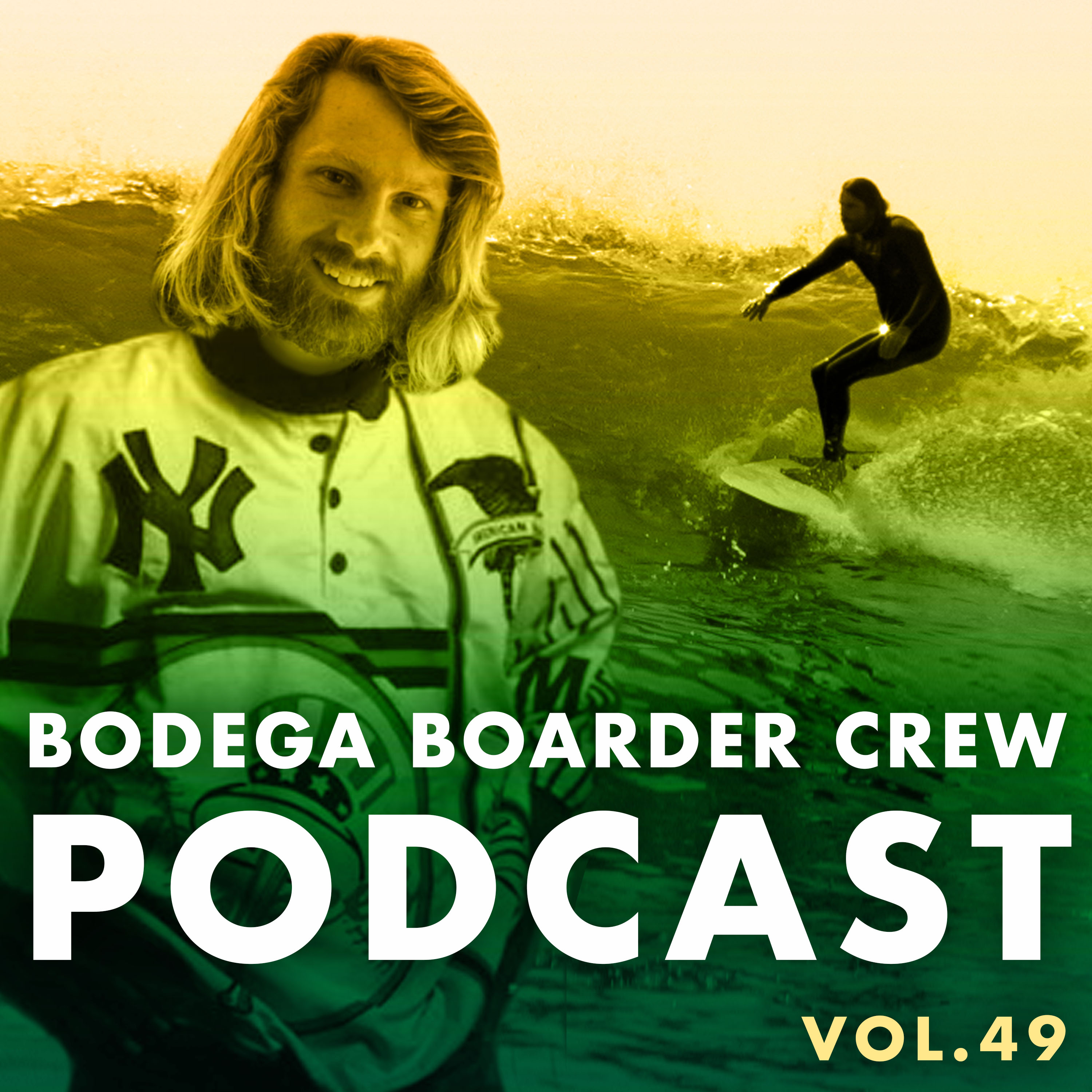 Now part of the Yew Podcast Network
We got a special joint for all of y'all as we sit down with surfboard shaper Ryan Lovelace () as he tells us about his beginnings in shaping, what he's learned along the way and how important hand done craft should be. We also sit down with new @WSL longboard tour director, our homie, Devon Howard as he drops the 411 on what's going on with the tour. Lastly we have a couple of short takes with @TCSS, @grantnoble_, @robotsfrom, @beachbox_surf, and what's going on with an initiative to drill for oil in the Australian Blight.
This episode is brought to you by our homies over at Nicaragua Craft Beer
Make sure to check us out at https://www.instagram.com/bodegaboardercrew/
Collection available here http://www.bodegaboardercrewstore.com
Sticker packs via bodegaboardergrew@gmail.com
No need to bust a craze on some waves...there's always more during the next swell.
TRACKS PLAYED THIS EPISODE
1. Wylin Out (Instrumental) - Urban Renewal Program
2. Police State - Dead Prez
3. Where I'm From - Main Flow & 7L
4. Self Taught - Brother Ali
5. Quality Control - Jurassic 5
6. One for the Fam - Floy Da Locsmif
7. The Feels - Marlon Craft
8. The Weekend - Unknown Prophets
9. Stahfallah - Smif n Wessun
10. Nowhere Fast - Blackalicious
11. Love's Ghetto - Ayatollah
12. Ghetto Rock - Mos Def
13. The Perfect Beat (feat. KRS-ONE) - Talib Kweli
14. Fre$h (feat. Red Alert, PMD, Grand Puba, KRS 1 and Big Daddy Kane) - Cormega
15. Harbor Masters (feat. AZ) - Wu-Tang
16. Gobstopper - J Dilla
17. Unspoken - Literates
18. Steppin' It Up (feat. Busta Rhymes & Redman) - A Tribe Called Quest
Til next time suckas... keep those toes wet #JustTheTip #ToesBeforeHoes
Merch available here http://www.bodegaboardercrewstore.com
and follow us on Instagram https://www.instagram.com/bodegaboardercrew/
RYAN LOVELACE LINKS:
https://www.youtube.com/watch?v=wOtTdp0axrY
https://www.youtube.com/watch?v=16_1edoxlFE
SHORT TAKES:
TCSS clip with Ryan Glover
https://www.thecriticalslidesociety.com/blogs/news/promised-land-ryan-glover-jarrod-saville
Robots From clip of Grant Noble for RVCA
Beach Box storage shower Kickstarter
http://www.bbse.fnd.to/beachbox
Keep Equinor out of the Australian Bight
https://www.nopsema.gov.au/environmental-management/open-for-comment-stromlo-1-exploration-drilling-program-draft-environment-plan/