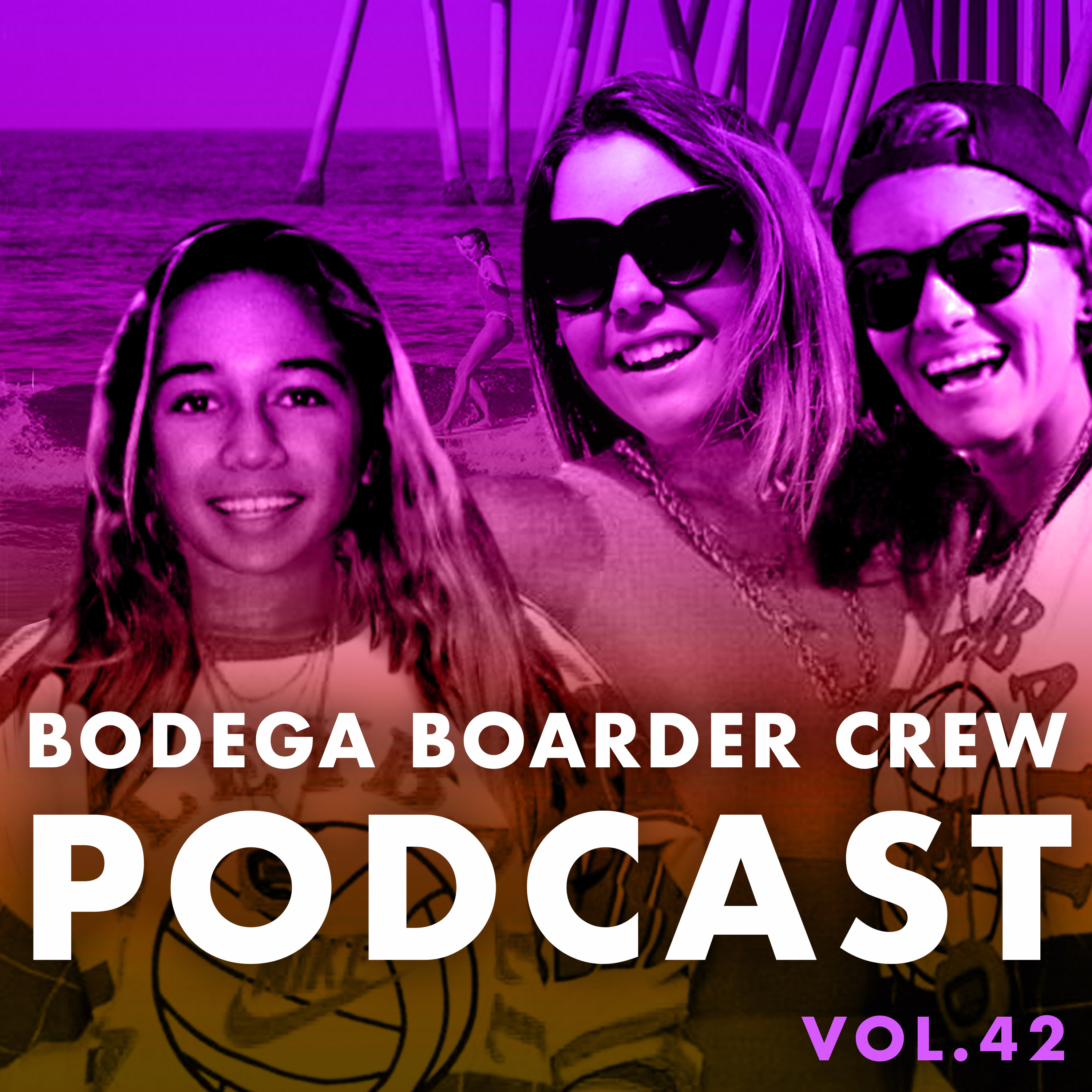 Now part of the Yew Podcast Network
Back after a swell hopping few weeks we are back with the ladies of the #DuctTapeInvitational on this ladies only joint. We politic with Joel Tudor (@joeljitsu), Kassia Meador (@kassiasurf), Erin Ashley (@wormtown), Makāla Smith (@shredsista) and Kelis Kaleopaa (@keliskaleopaa) about their time at the event and what an event like this means to surf culture. We also have some short takes with @sea.together.mag, a sick Playa Saladita clip and a clip featuring @victoriavergara. So sit back and give all praises to the queens and ladies out there in this world on this special episode.
Make sure to check us out at https://www.instagram.com/bodegaboardercrew/
Merch available here http://www.bodegaboardercrewstore.com
Sticker packs via bodegaboardergrew@gmail.com
No need to bust a craze on some waves...there's always more during the next swell.
TRACKS PLAYED THIS EPISODE
1. Ladies First - Queen Latifah
2. Let's Get Hyped - J.J. Fad
3. Tramp - Salt N Pepa
4. Cold Rock a Party - MC Lyte
5. Lessons of Today - Rah Digga
6. Bring the Pain (feat. Method Man) - Missy Elliott
7. Time & Space (A New Refutation Of) - Digable Planets
8. (Holy Matrimony) Letter to the Firm - Foxy Brown
9. Sho Shot - The Lady Of Rage
10. Philly, Philly - Eve
11. Independent Woman - Roxanne Shante
12. No Matter What They Say - Lil Kim
13. It's a Shame (My Sister) [feat. True Image] - Monie Love
14. Visions of Nefertiti - Nefertiti
15. Romantic Call - Patra
16. Action - Nadine Sutherland
17. Ain't No Stopping Nancy - Sister Nancy
18. Oh Dread - Althea & Donna
Til next time suckas... keep those toes wet #JustTheTip #ToesBeforeHoes
Merch available here http://www.bodegaboardercrewstore.com
and follow us on Instagram https://www.instagram.com/bodegaboardercrew/
Duct Tape Invitational Links
http://www.latimes.com/99946613-132.html
https://www.adventuresportsnetwork.com/sport/surf/womens-duct-tape-invitational/
SHORT TAKES: