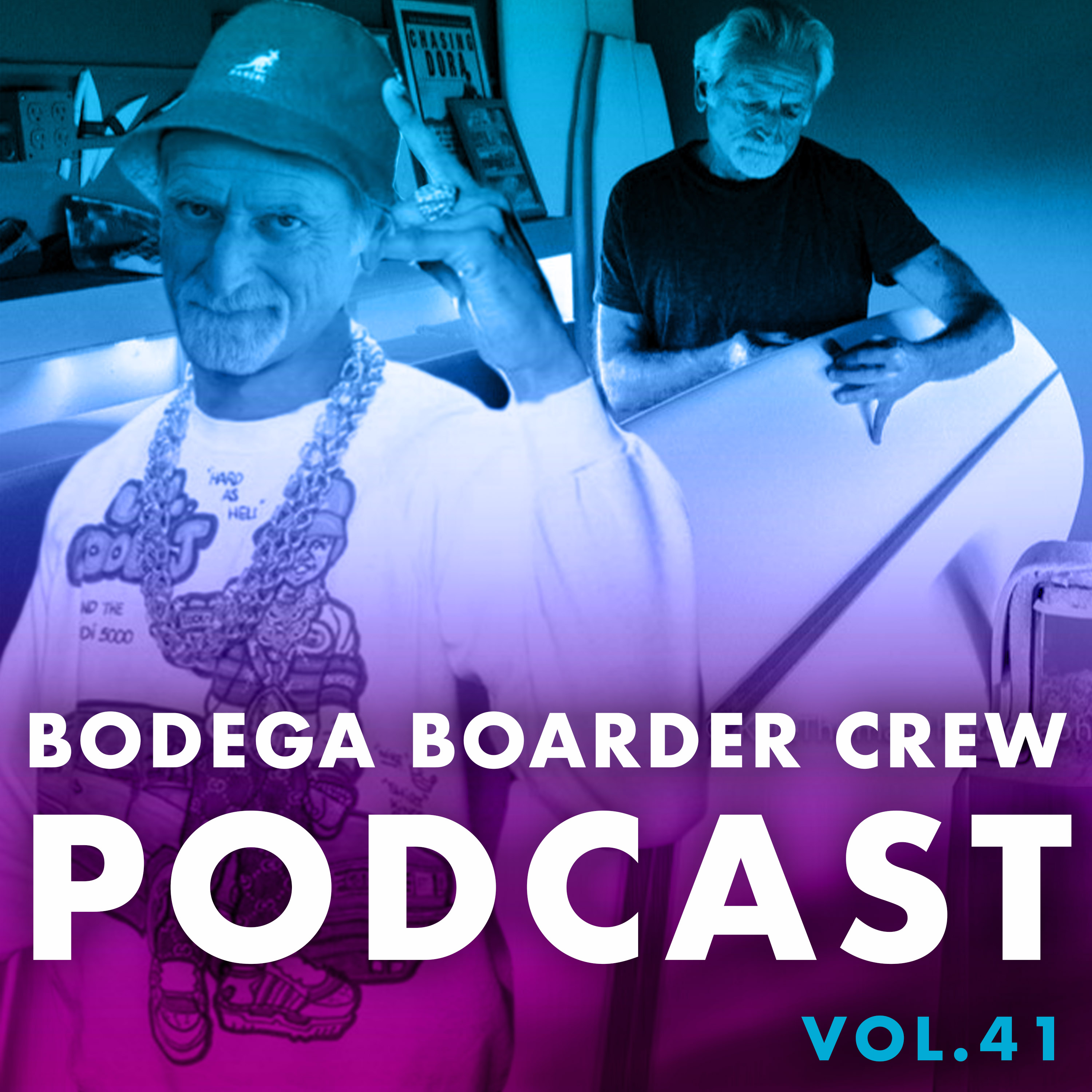 This one is a banger so listen close. We sit down with Hank Byzak (@byzak_surfboards) about surfing in New York in the early days, intricacies of shaping, how details are important and trying to always learn about your craft. We also have some short takes with @thomassurfboards x @landandseabrewery, @cj_nelson on the South Shore, some extra footage of @tylersurfboards thanks to @ziobaffa and lastly a clip of the Doheny crew called #DohoDaze. So sit back and listen to this episode of Hank and our birthplace Brooklyn.
This episode is brought to you by our homies over at Nicaragua Craft Beer
Make sure to check us out at https://www.instagram.com/bodegaboardercrew/
Merch available here http://www.bodegaboardercrewstore.com
Sticker packs via bodegaboardergrew@gmail.com
No need to bust a craze on some waves...there's always more during the next swell.
TRACKS PLAYED THIS EPISODE
1.  High Plains Drifter - The Beastie Boys
2. Ak-Shun - Special Ed
3. Young, Gifted and Black - Big Daddy Kane
4. The Night Scene - Chubb Rock
5. Cold Gettin' Dumb II - Just-Ice
6. Props Over Here - The Beatnuts
7. One Step - Killah Priest
8. Notorious B.I.G. - Notorious B.I.G.
9. Brooklyn Zoo - ODB
10. Slave - Black Moon
11. Royalty - Gang Starr
12. Enuff - Masta Ace
13. New World Water - Mos Def
14. Resident Evil - Sean Price
15. Scientifical Madness - Jeru The Damaja
16. California Dreamin' - Bobby Womack
17. Slipping Into Darkness - The Funkees
18. Funkier Than a Mosquito's Tweeter - Nina Simone
Til next time suckas... keep those toes wet #JustTheTip #ToesBeforeHoes
Merch available here http://www.bodegaboardercrewstore.com
and follow us on Instagram https://www.instagram.com/bodegaboardercrew/
Hank Byzak Links
https://www.instagram.com/byzak_surfboards/?hl=en
http://www.surfysurfy.net/category/hank-byzak/
SHORT TAKES:
Thomas x Land and Sea Beer
CJ Nelson South Shore slide
Bonus footage of Tyler Hatzikian courtesy Zio Baffa wines
https://www.youtube.com/watch?v=S_Y1WjztcFw&feature=youtu.be
Doho Daze