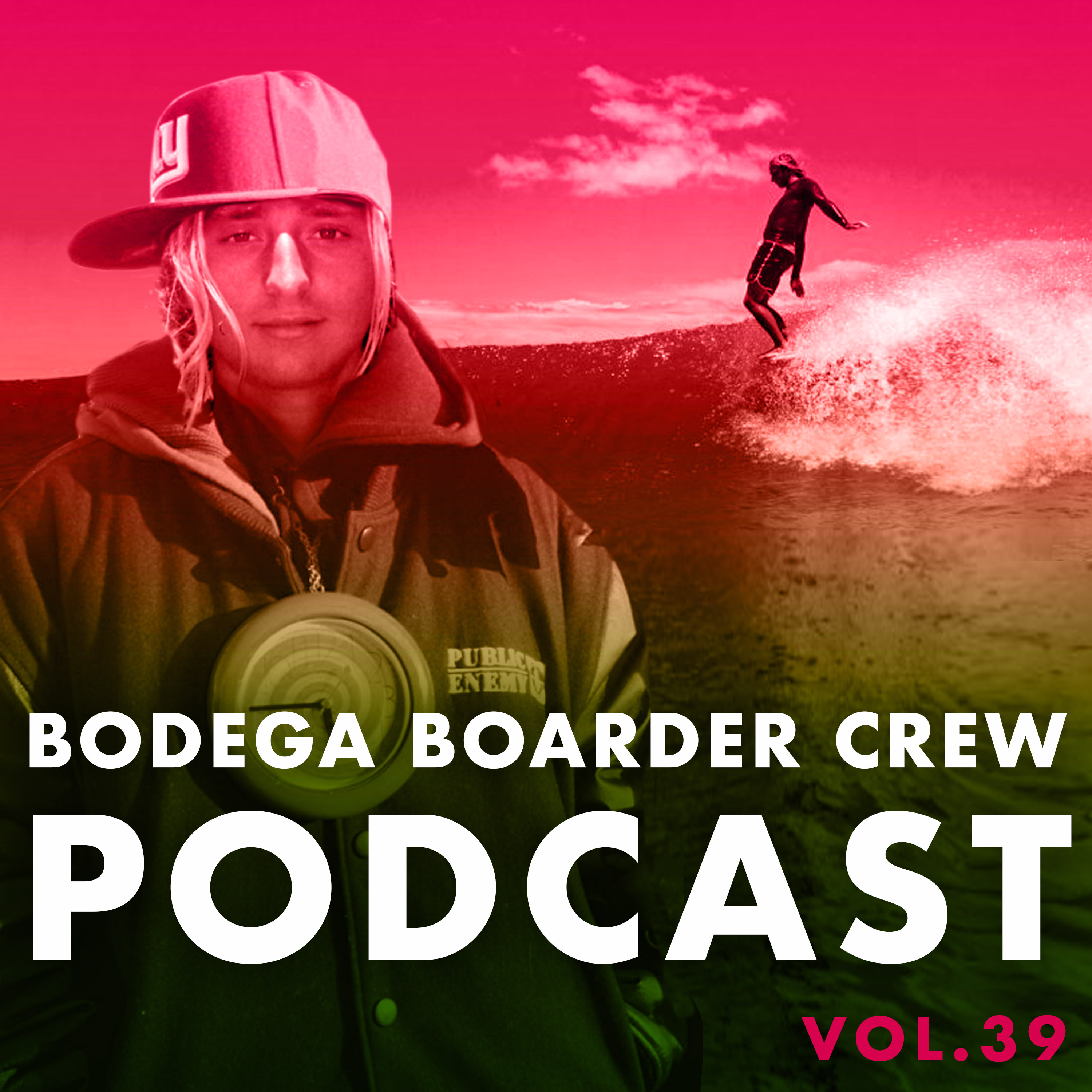 Gots a banger of an episode with 3 plus hours of funk focussing on the #OBX. First we start off with a sit down with Asher Hunt (@asherhunt_) and politic about surfing in the OBX, traveling for surf and what's good about his home scene. Next we do a lil shop talk with Rascoe Hunt (@galeforceguy) and Murray Ross about their surf business, Gale Force Glassing, and what the industry is like in their neck of the woods. We close up with some short takes with @tatsuo_takei, @rvcasurf collab with @campbellbros and a new clip dropped by @jackcolemanpluto for @mollusksurfshop. So sit back, relax and get on this 3 hour tour of the OBX and beyond.
This episode is brought to you by our homies over at Nicaragua Craft Beer
Make sure to check us out at https://www.instagram.com/bodegaboardercrew/
Merch available here http://www.bodegaboardercrewstore.com
Sticker packs via bodegaboardergrew@gmail.com
No need to bust a craze on some waves...there's always more during the next swell.
TRACKS PLAYED THIS EPISODE
1. Sea Motet - Adrian Younge
2. Loungin' (feat. Donald Byrd) [Square Biz Mix] - Guru
3. Just to Get a Rep - Gang Starr
4. The Way It Iz (feat. Lil Dap, Guru & Kai_Bee) -Lil Dap, Guru & Kai_Bee
5. Pay Attention - Group Home
6. A Little Soul (instramental) - Pete Rock
7. Mad Props - Da Youngsta's
8. Wreckonize (Remix Vocal) - Smif n Wessun
9. Funk Soul Sensation - Jemini The Gifted One
10. Do You - Heather B
11. Travellin' Man (Instrumental) - DJ Honda
12. Verses from the Abstract - A Tribe Called Quest
13. Ah-Yeah - KRS One
14.  Recognized Thresholds of Negative Stress - Boogiemonsters
15. Tight - Rah Diga
16. Over the Breaks (Instrumental) - J Dilla
17. New York Giants (feat. M.O.P.) - Big Punisher
18. Black Trump - Cocoa Brovaz & Raekwon
19. Still Wanted Dead or Alive - Kool G Rap & DJ Polo
Til next time suckas... keep those toes wet #JustTheTip #ToesBeforeHoes
Merch available here http://www.bodegaboardercrewstore.com
and follow us on Instagram https://www.instagram.com/bodegaboardercrew/
LOOSIES links
 https://rafflecreator.com/pages/23228/loosies-san-diego-premier-for-stoked-mentoring
Asher Hunt Links
http://obxsurfinfo.com/2015/11/video-lightlunchbreak-raleigh-thompson/
SHORT TAKES:
Tatsuo Takei
https://www.youtube.com/watch?v=Yft-QxNP_4k
The Yard by Jack Coleman featuring Levi Prairie and Andy Nieblas
Campbell Brothers for RVCA