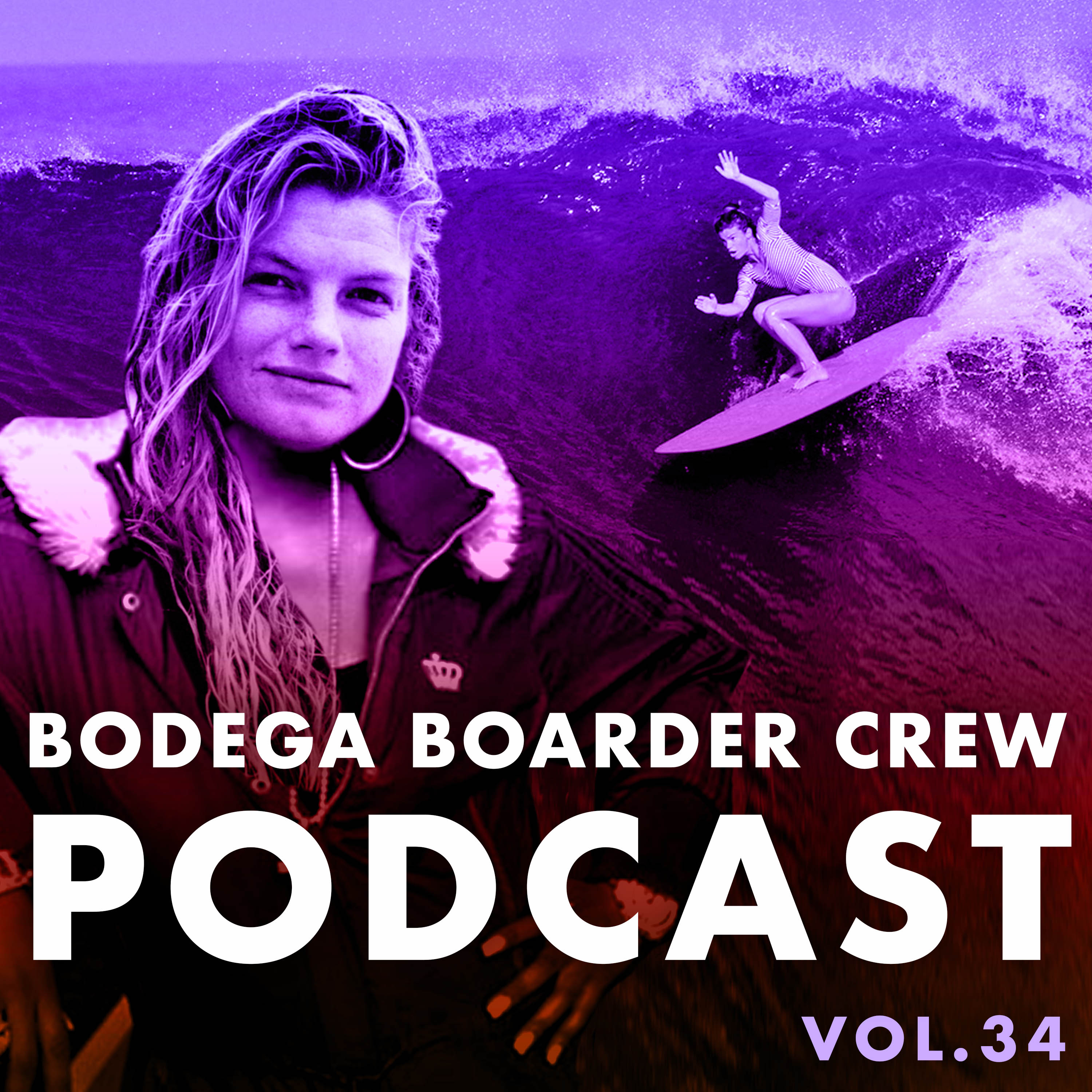 Coming to you live from Brooklyn we got a banger for you. All tracks on this episode were picked by our boys over at @_cvrrent. We sit down with our homegirl Leah Dawson (@leahloves) and discuss growing up in Florida, finding her surf style, her foundation (@changingtidesfoundation) and what it's like to quiet your body down. We also have some short takes with #ductapeinvitational & @andynieblas, a video from @rhythm, and @davidcarson rebranding @cskinswetsuits. So sit back, enjoy this SSW swell we've been getting and thanks for chilling with us for the next 2 hours.
Make sure to check us out at https://www.instagram.com/bodegaboardercrew/
Merch available here http://www.bodegaboardercrewstore.com
Sticker packs via bodegaboardergrew@gmail.com
No need to bust a craze on some waves...there's always more during the next swell.
TRACKS PLAYED THIS EPISODE
1. Rebirth of Slick (Cool Like Dat) - Digable Planets
2. Street Talkin' (feat. Outkast) - Slick Rick
3. On My Block - Scarface
4. Never Come Down (The Brownie Song) - Cunninlynguists
5. Killa Cam - Cam'Ron
6. Doobie Ashtray - Devin the Dude
7. A-Yo (feat. Saukrates) - Method Man & Redman
8. Take a Walk - Masta Ace
9. Respiration - Black Star
10. Pushin - Bun B
11. Acid Raindrops - People Under The Stairs
12. Reality Check (feat. One Be Lo & Senim Silla) - Binary Star
13. 98 Freestyle - Big L
14. Diggin' Number (feat. A.G., O.C. & Fat Joe) - Diggin in the Crates
Til next time suckas... keep those toes wet #JustTheTip #ToesBeforeHoes
Merch available here http://www.bodegaboardercrewstore.com
and follow us on Instagram https://www.instagram.com/bodegaboardercrew/
Leah Dawson links
https://www.changingtidesfoundation.org/
https://www.youtube.com/watch?v=KAdG0TMKae8
Short Takes:
Andy Nieblas wins the Duct Tape
https://www.surfer.com/features/vans-duct-tape-day-3/
A week in Noosa with the Rhythm Crew
David Carson rebrands a British wetsuit company
https://stabmag.com/style/how-to-design-your-way-out-of-mediocrity/