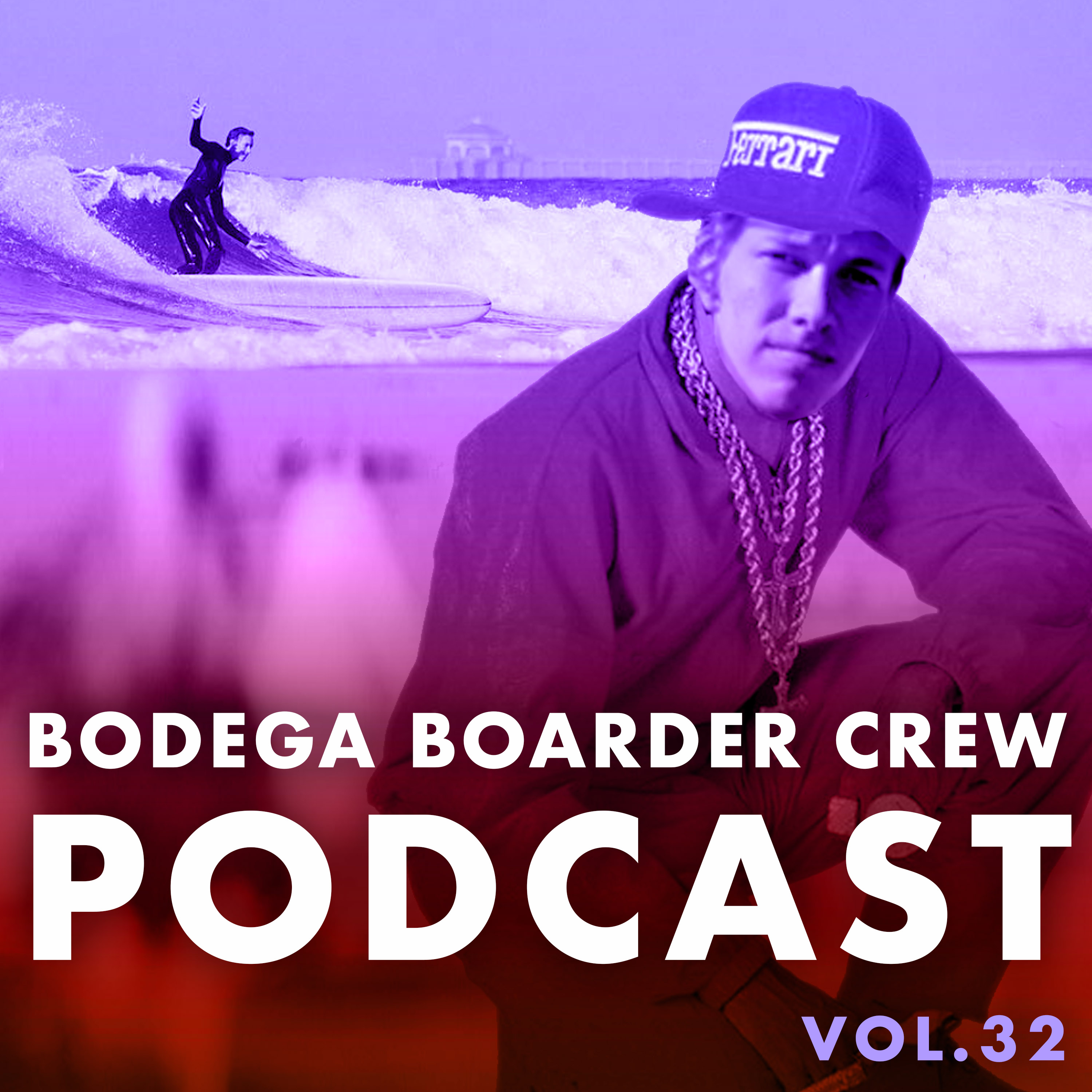 Damn fam, this is a straight up 3 hour edition of the podcast. This week we sit down with Troy Elmore (@troyelmore) about getting his start in surfing, fishing, shaping classic inspired sleds and how skating makes a different type of surfer. We also politic with Kris from @hulloholic about the magic of going down the rabbit hole of hulls. Lastly we drop some short takes with @mctavishsurf, @surfmarket_jp, @tcss and a special announcment about #Loosies & @_cvrrent. So get your feet up and be ready to spend 3 hours with us and some unexpected indie rock inspired tracks yo
Make sure to check us out at https://www.instagram.com/bodegaboardercrew/
Merch available here http://www.bodegaboardercrewstore.com
Sticker packs via bodegaboardergrew@gmail.com
No need to bust a craze on some waves...there's always more during the next swell.
TRACKS PLAYED THIS EPISODE
1. Step (feat. Danny Brown, Heems & Despot) - Vampire Weekend
2. The Theme from Fanny Pack - Fanny Pack
3. I Know You Got Soul - Eric B and Rakim
4. Unbelievable - Notorious B.I.G. 
5. He Comes (feat. Ghostface) - De La Soul
6. CandyMan - Cornershop
7. Lay Down (feat. MC Lyte) - Medusa
8. Protect Ya Neck - Wu Tang Clan
9. Full Clip - Gang Starr
10. Play IV Keeps (Featuring Inspectah Deck, Streetlife And Mobb Deep) - Method Man
11. Tonights Da Night (Instrumental) - Redman
12. World Famous (With Intro) - The Beatnuts
13. Gossip Folks (feat. Ludacris) - Missy Elliot
14. React - Eric Sermon
15. I Love You Mary Jane - Sonic Youth & Cypress Hill
16. Rock the House - Gorillaz
17. Missing Link - Dinosaur Jr. & Del
18. Bring the Noise - Anthrax & Public Enemy
Til next time suckas... keep those toes wet #JustTheTip #ToesBeforeHoes
Merch available here http://www.bodegaboardercrewstore.com
and follow us on Instagram https://www.instagram.com/bodegaboardercrew/
Troy Elmore links
Hulloholic links
https://www.instagram.com/hulloholic/
https://hulloholic.tumblr.com/
Short Takes:
Mctavish x James Ettelson collab board
http://www.monsterchildren.com/73848/artist-surfboard-collab-actually-works/
Dash Surfboards Black Nail Video
Surfers Yuta Teraya & Tatsutoshi Muto for http://surfmarket.jp/
The Critical Slide Society ful length video
CVRRNT
https://www.instagram.com/_cvrrent/
https://www.youtube.com/channel/UCDy2BYiPRDhpHGFTrN3_2UA