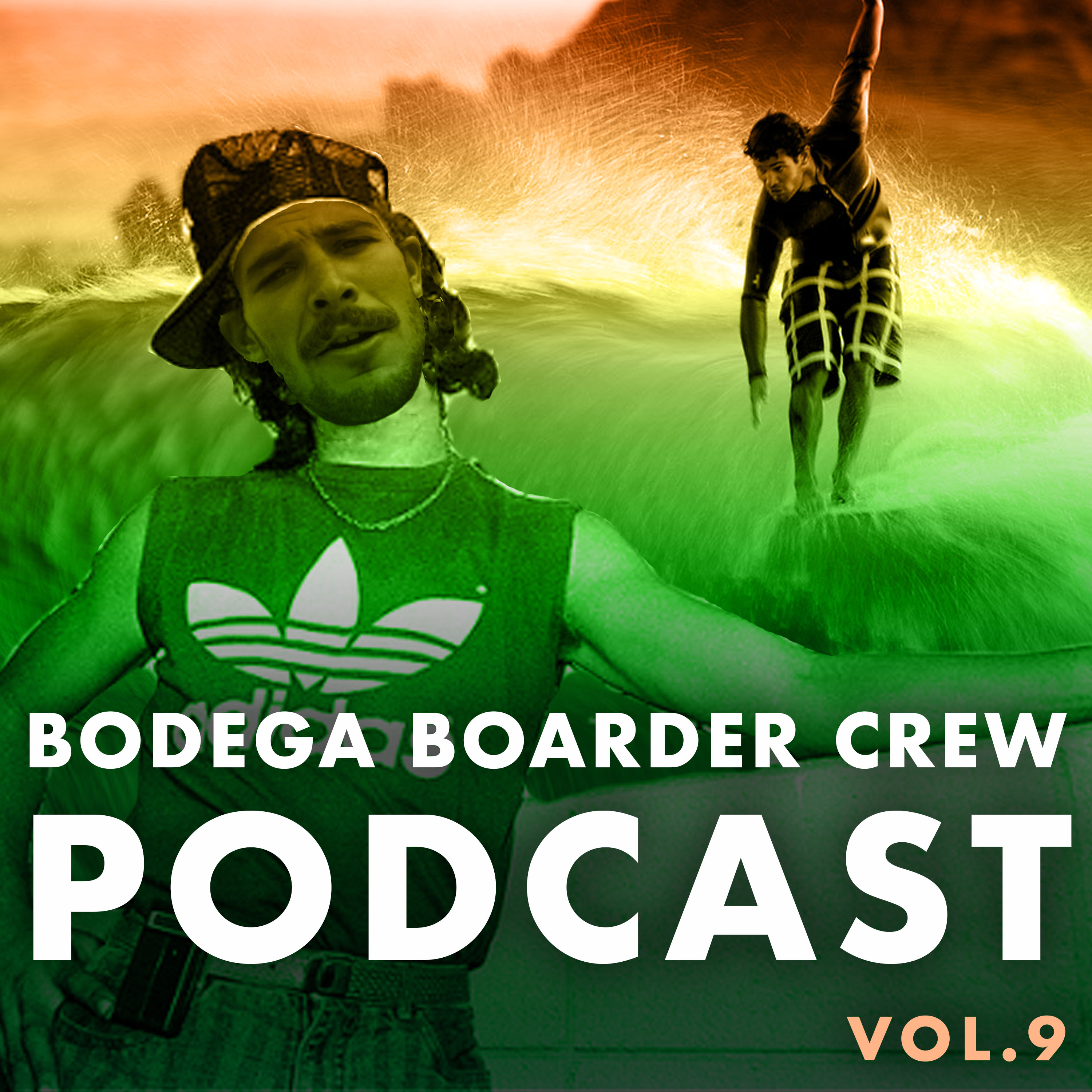 Hope y'all been havin' a good time out there avoiding the crowds in this tiny swell season. Heard it's been getting ill at first point.  This week we are back with an interview with our main man Sean Tully (@innocnts) where he talks about growing up & surfing in LA, the 1WV 1 FN contest, what it's like to run an art gallery and why aren't there more indy surf clips out there. We also have some short takes with Palace Skateboards (@palaceskateboards), the recently announced Hotdogger Championship (@hotdoggerchampionship) and shaper Forrest Minchinton (@forrestminchinton). Sit back, relax and enjoy the weird mix of tracks we picked this week. We felt like keeping it a little grimey with Method Man sprinkled in all over the place and ending with one of my favorite classic soul songs. 
Make sure to check us out at https://www.instagram.com/bodegaboardercrew/
Merch available here https://bodega-boarder-crew.myshopify.com/
Sticker packs via bodegaboardergrew@gmail.com
No need to bust a craze on some waves...there's always more during the next swell.
TRACKS PLAYED THIS EPISODE
1. Brooklyn Zoo (instramental) - ODB
2. Boricuas on da Set - Frankie Cutlass (feat. Fat Joe, Doo Wop, Ray Boogie & True God)
3. Se Acabo (Remix) - The Beatnuts (feat. Method Man)
4. Gravel Pit - Wu-Tang Clan
5. N.Y.C. Everything - RZA (feat. Method Man)
6. Instramental - Gang Starr
7. Ruff Ryders' Anthem - DMX
8. Head Banger - EPMD
9. Stray Bullets - Organized Konfusion
10. Whateva Man - Redman (feat. Erick Sermon)
11. The Scenario Remix (instramental) - A Tribe Called Quest
12. Motherless Child - Ghostface Killah
13. Across 110th Street - Bobby Womack
Til next time suckas... keep those toes wet #JustTheTip
Merch available here https://bodega-boarder-crew.myshopify.com/
and follow us on Instagram https://www.instagram.com/bodegaboardercrew/
MAKE SURE TO CHECK OUT   
Innocnts http://innocnts.com/
Sean Tully on Instagram @sean_tully & @innocnts
Palace Skateboards "The Merchandise" video https://vimeo.com/230155246
The Hotdogger Championship https://www.instagram.com/hotdoggerchampionship/
Forrest Minchinton https://www.youtube.com/watch?v=8Pfv8PrLmyU