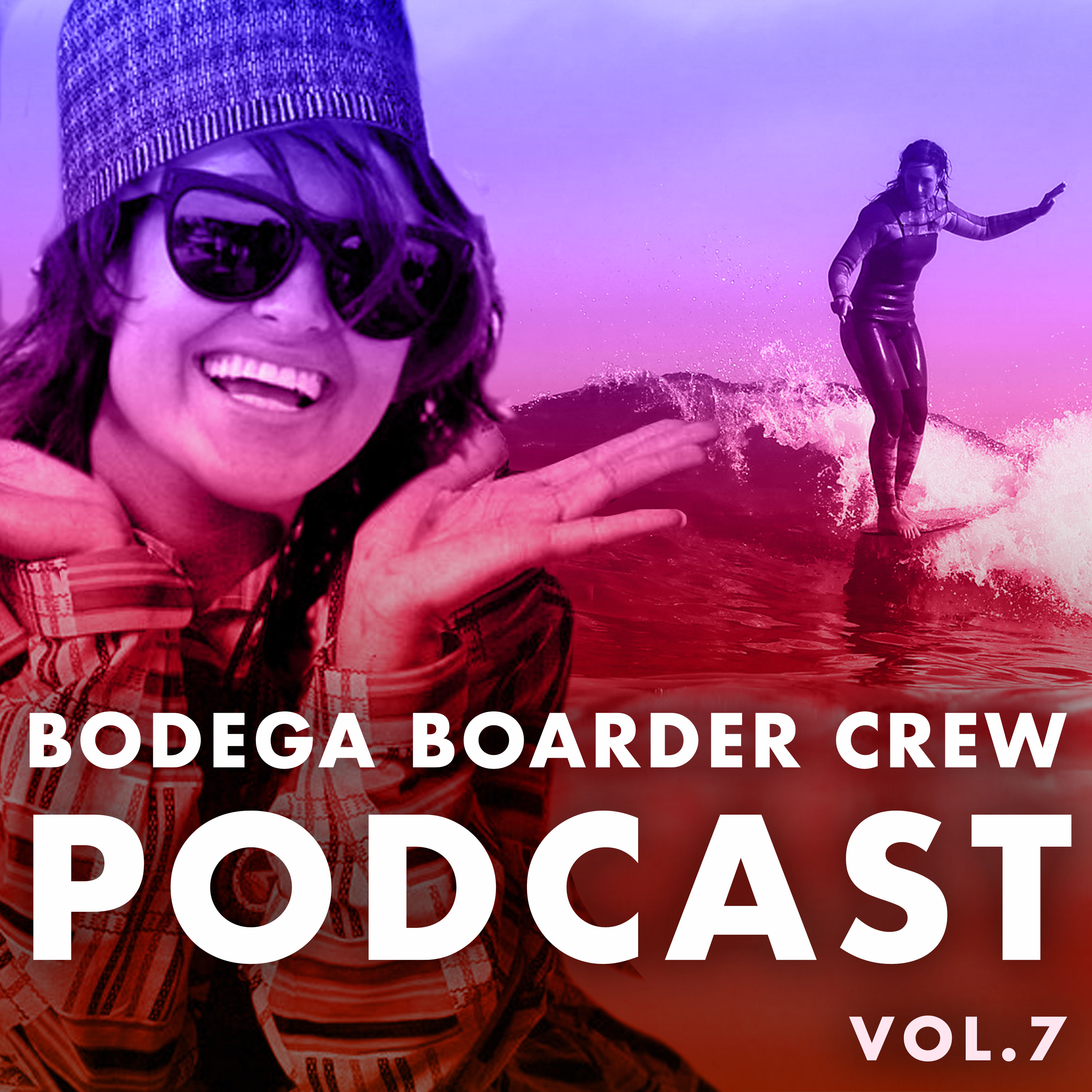 We are back yo. In this episode we get to sit down with our home girl Kassia Meador at her crib in Topanga. We talk aout how she got into surfing, her love of the ocean & earth, her wetsuit line and the importance of experiences. This one was such a dope experience to do that I am so stoked to have this as our third interview. Make sure to sit through this long episode.
Make sure to check us out at https://www.instagram.com/bodegaboardercrew/
Merch available here https://bodega-boarder-crew.myshopify.com/
Sticker packs via bodegaboardergrew@gmail.com
No need to bust a craze on some waves...there's always more during the next swell.
TRACKS PLAYED THIS EPISODE
1. Ladies First - Queen Latifah
2. Sugarhill (remix) - AZ
3. Crooklyn - Buck Shot, Special Ed & Master Ace
4. The World is Yours - Nas
5. Jazz (We Got The) - A Tribe Called Quest
6. Tonight's the Night (instramental) - Redman 
7. Rock the Bells - LL Cool J
8. Supersonic - JJ Fad
9. Louder Than a Bomb - Public Enemy
10. Young, Gifted and Black - Big Daddy Kane
11. Release Yo Delf (instramental) - Method Man
12. I Can't Go to Sleep - Wu-Tang Clan
13. Eddie You Should Know Better - Curtis Mayfield
Til next time suckas... keep those toes wet #JustTheTip
Merch available here https://bodega-boarder-crew.myshopify.com/
and follow us on Instagram https://www.instagram.com/bodegaboardercrew/
MAKE SURE TO CHECK OUT   
Kassia Meador Instagram https://www.instagram.com/kassiasurf
Kassia Surf https://kassiasurf.com/
Kassia for Vans https://kassiasurf.com/collections/clothing/Vans
Kassia in The Heart and the Sea https://vimeo.com/74271626