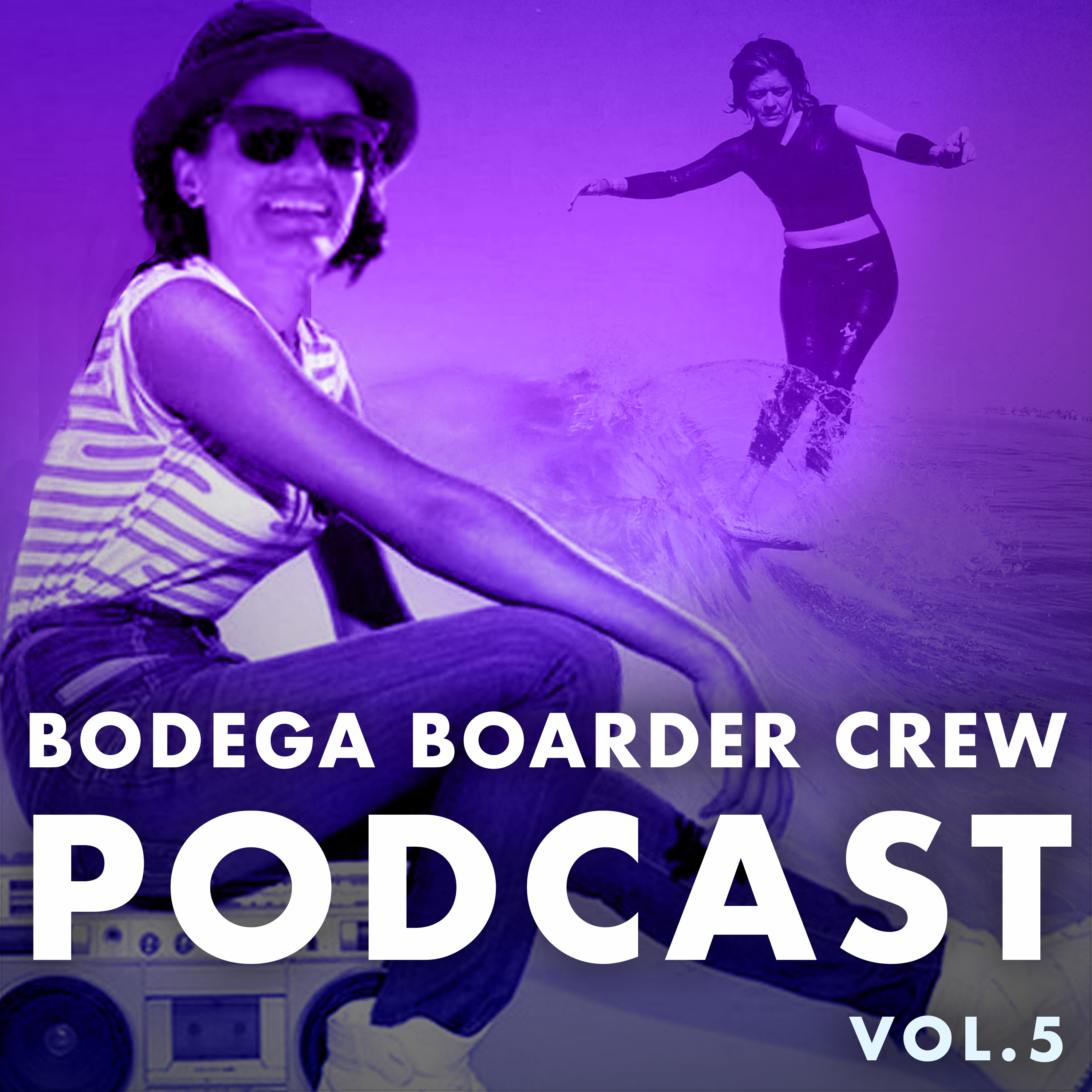 We are back yo. In this episode we get to sit down with our home girl Worm (Erin Ashley) down in the LBC and talk about beating sections at Malibu, the Ska scene she grew up in and her "Felicity" start in surfing. This one was such a dope experience to do that I am so stoked to have this as our second interview. Make sure to sit through this long episode.
Make sure to check us out at https://www.instagram.com/bodegaboardercrew/
Merch available here https://bodega-boarder-crew.myshopify.com/
Sticker packs via bodegaboardergrew@gmail.com
No need to bust a craze on some waves...there's always more during the next swell.
TRACKS PLAYED THIS EPISODE
1. Paid in Full (7" remix) - Eric B & Rakim
2. Full Clip - Gangstarr
3. U.N.I.T.Y. - Queen Latifah
4. Buggin' Out - A Tribe Called Quest
5. International Zone Coaster - Leaders of the New School
6. Big Poppa (instramental) - Notorious B.I.G.
7. Rainy Dayz - Raekwon
8. Mecca & the Soul Brothers - Pete Rock and CL Smooth
9. Gossip Folks - Missy Elliott
10. This Is How We Bite The Dust - Q Unit (50 Cent meets Queen)
11. Here I Go Again (instramental) - Ghostface Killah
12. This Is Something For The Radio - Biz Markie
Til next time suckas... keep those toes wet #JustTheTip
Merch available here https://bodega-boarder-crew.myshopify.com/
and follow us on Instagram https://www.instagram.com/bodegaboardercrew/
MAKE SURE TO CHECK OUT   
 WORM https://vimeo.com/124074916